Wednesday, June 11th, 2008
Ideally, floorcloths can be used in any non-carpeted area of the house. They can be placed under the dining or coffee table, in the living room or family room, on the kitchen floor, in front of the fireplace, or near the sink, entry foyer, hallway, children's room, on stairs and powder room. Many floorcloths have even been used as wall hangings. All floorcloths are similar in that they add beauty and character to a room.
Under the dining room table
In your kitchen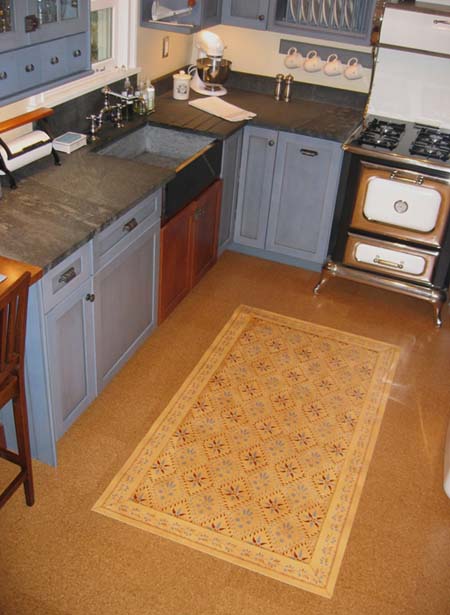 In your study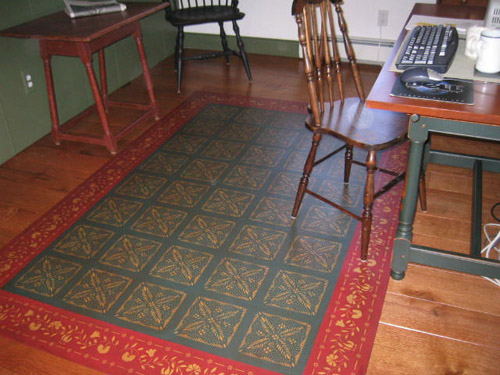 On the table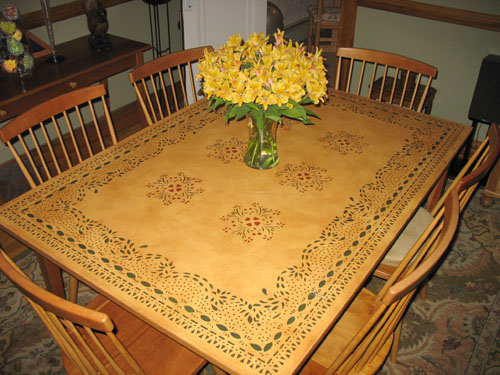 In the museum
On the Stairs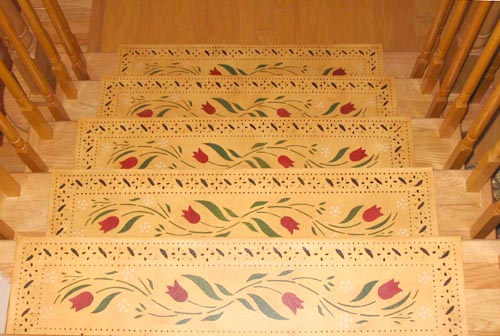 Floorcloth in your entry foyer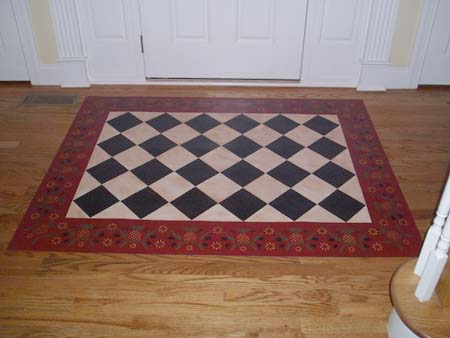 Floorcloth in your hallway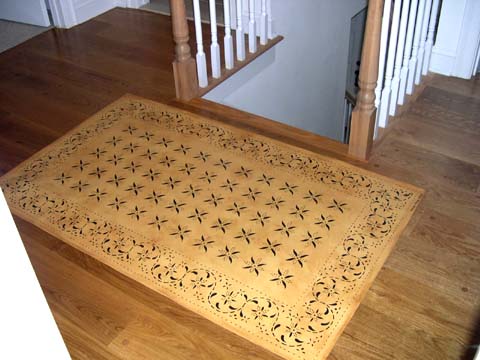 On your wall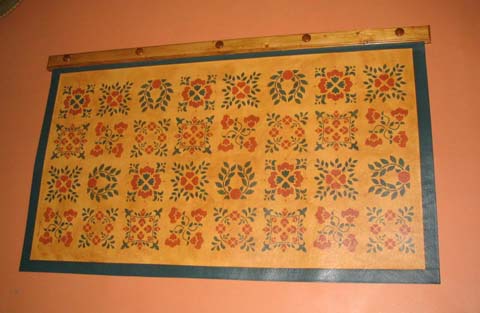 On your veranda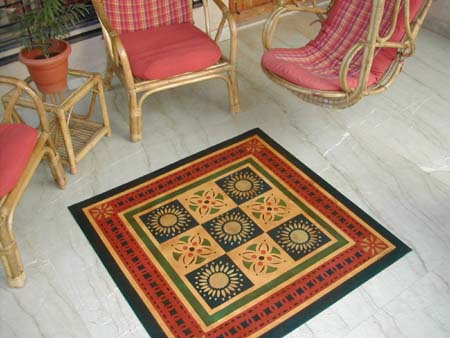 In your hobby room
We would like to thank all of our valued customers who have taken the time to send us comments and the beautiful pictures.
Please view our custom floorcloths in the preview gallery here.