Wednesday, November 19th, 2008
Design Origin:
Border Design: Jackson Swann House, Scituate, Rhode Island
Motif: Edward Durant House, Newton, Massachusetts
This is the first time Jackson Swann House floorcloth is done in a large
size. The colors of the custom floorcloth has been modified as per clients preference. The beuaty of this floorcloth is revealed in the large size.
Here are the pictures of the floorcloth.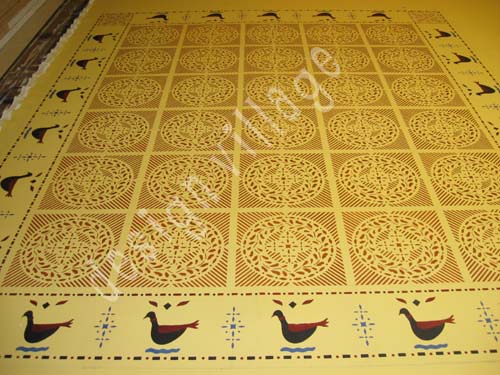 Floorcloth after applying the brown antique glaze and folding up the edges.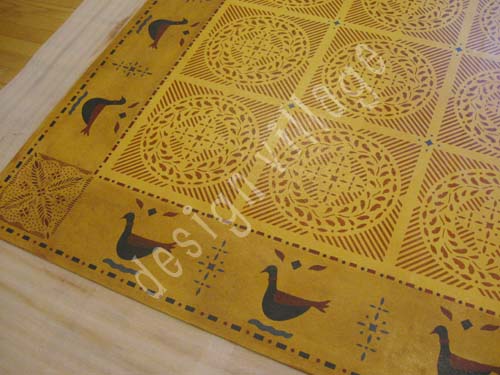 Visit our website to see complete collection
of hand painted floorcloths, table runners, placemats, colonial and primitive lighting and gameboards.
……………………………………………………………………….
……………………………………………………………………….